Kangaroo Valley Getaways is the leading holiday accommodation service provider in Kangaroo Valley. We have been managing holiday accommodation properties in Kangaroo Valley for over 20 years with the business growing significantly in this time from just a handful of properties to now with over 50.
Kangaroo Valley Getaways is a licenced real estate agency with all our staff holding the relevant qualifications in accordance with the Property, Stock and Business Agents Act.
Our vast knowledge of the local area, our commitment to customer service and extensive range of fantastic properties has led to us becoming the agent of choice for the largest number of guests looking for holiday accommodation in Kangaroo Valley.
Our success has been recognised at the South Coast Tourism awards where we have received multiple awards for excellence in holiday letting services over the years.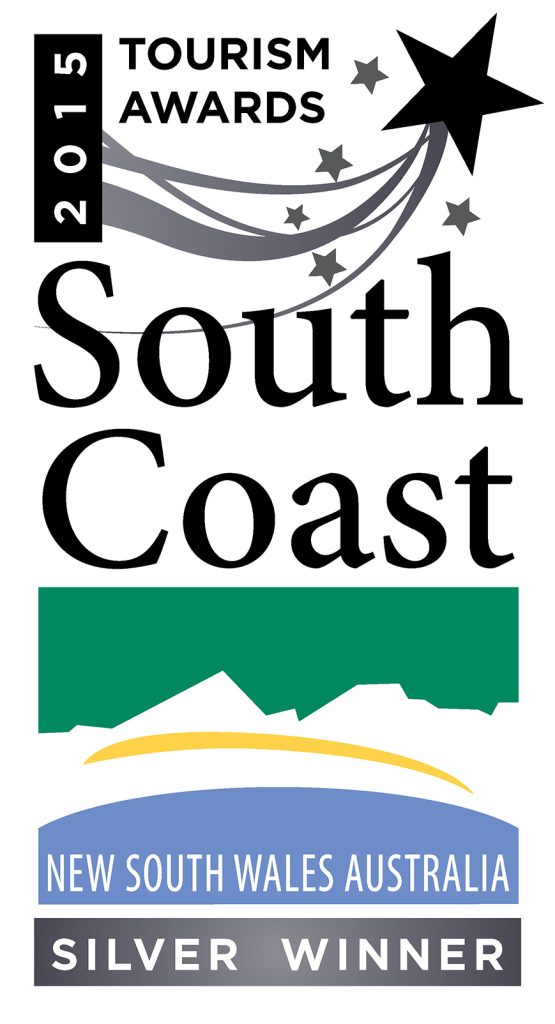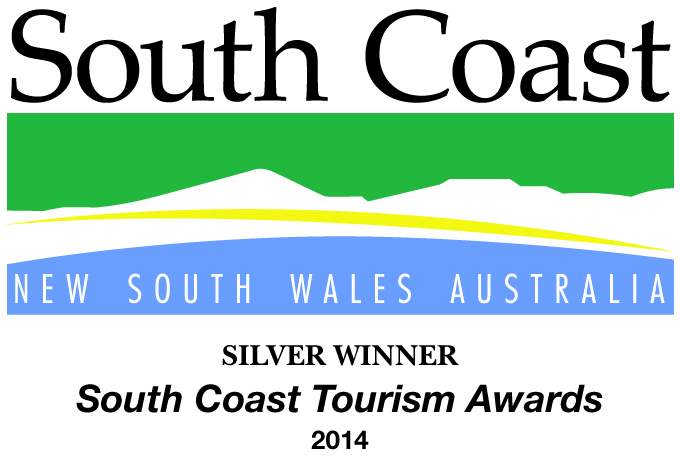 The Kangaroo Valley Getaways Team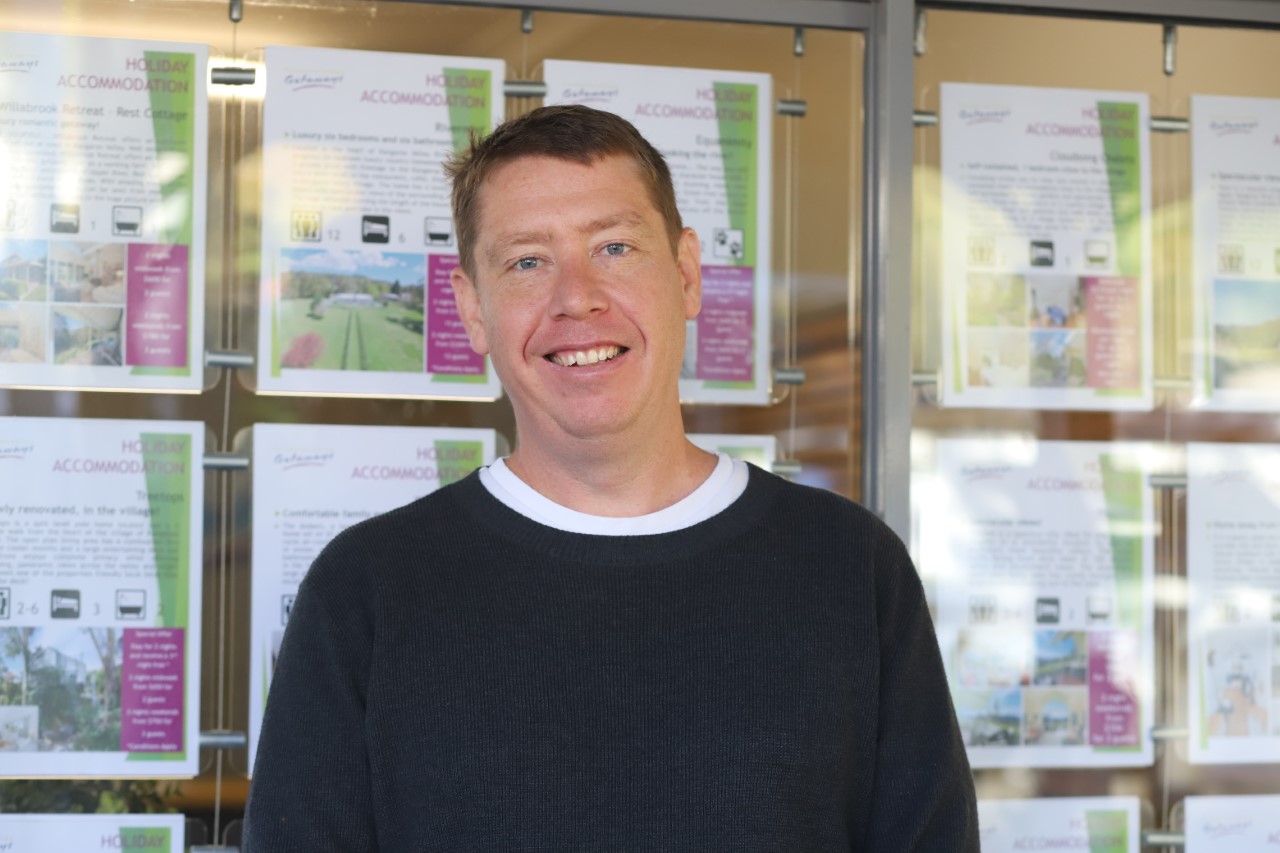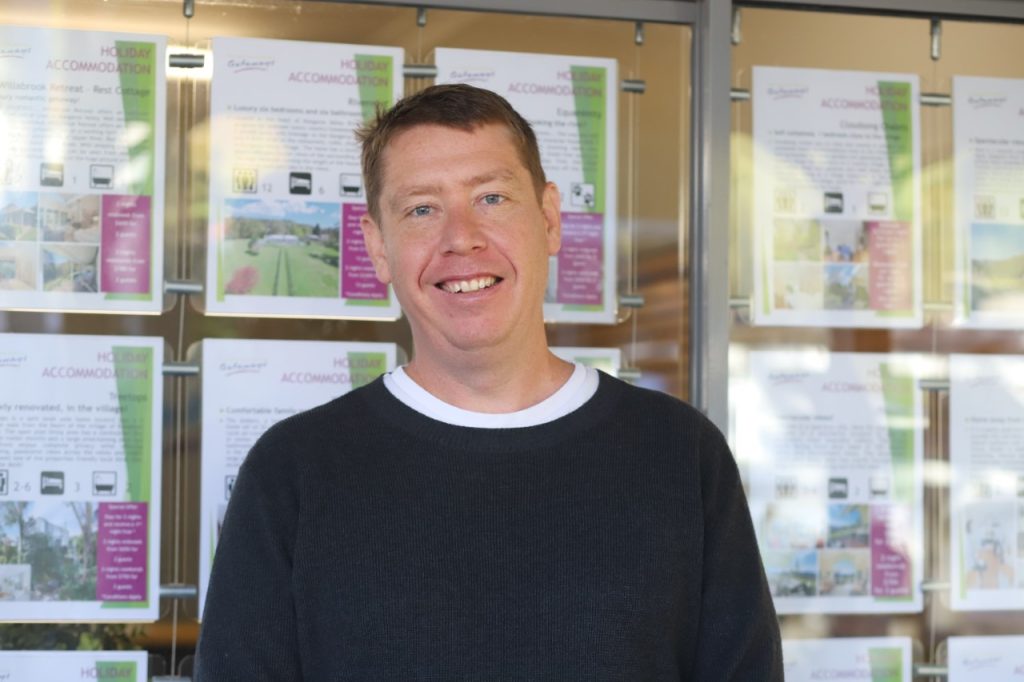 Adam Darby – Director
Adam has been involved in Kangaroo Valley Getaways since its very beginnings when his families' long established real estate business branched out in 2002 to be the first agents in the area to provide a holiday accommodation management service.
Adam first joined the business in 2002 on a part time basis while studying biological science at The University of Wollongong and since then has taken on a broad range of roles within the business including sales, property management and administration.
Adam is a licensed Real Estate Agent and took over as general manager of Kangaroo Valley Getaways in 2010 before purchasing the business and becoming sole director in 2013.
Adam was raised in Kangaroo Valley which enables him to draw on a great deal of local knowledge. This combined with his extensive real estate background enables him to offer a level of service unsurpassed by any other agent in Kangaroo Valley.
Jacqueline moved permanently to Kangaroo Valley in 2012 after several years of visiting the valley when her house was being let as a holiday rental through Getaways; she just loves living in the most beautiful valley in the world!
Jacqueline has lived overseas for many years and brings a wealth of experience in the hospitality and tourism industry specialising in conference and events co-ordination. She brings great administrative and customer service skills to the team.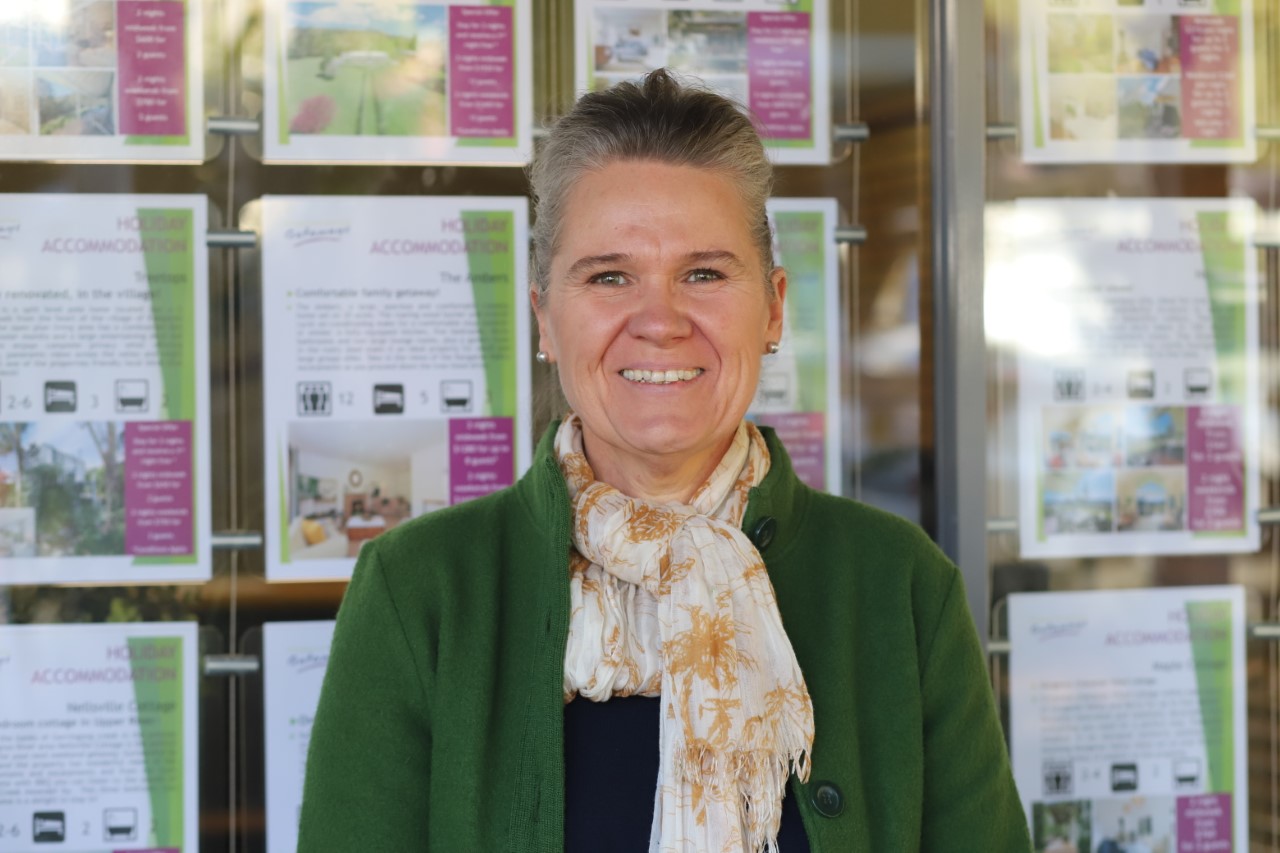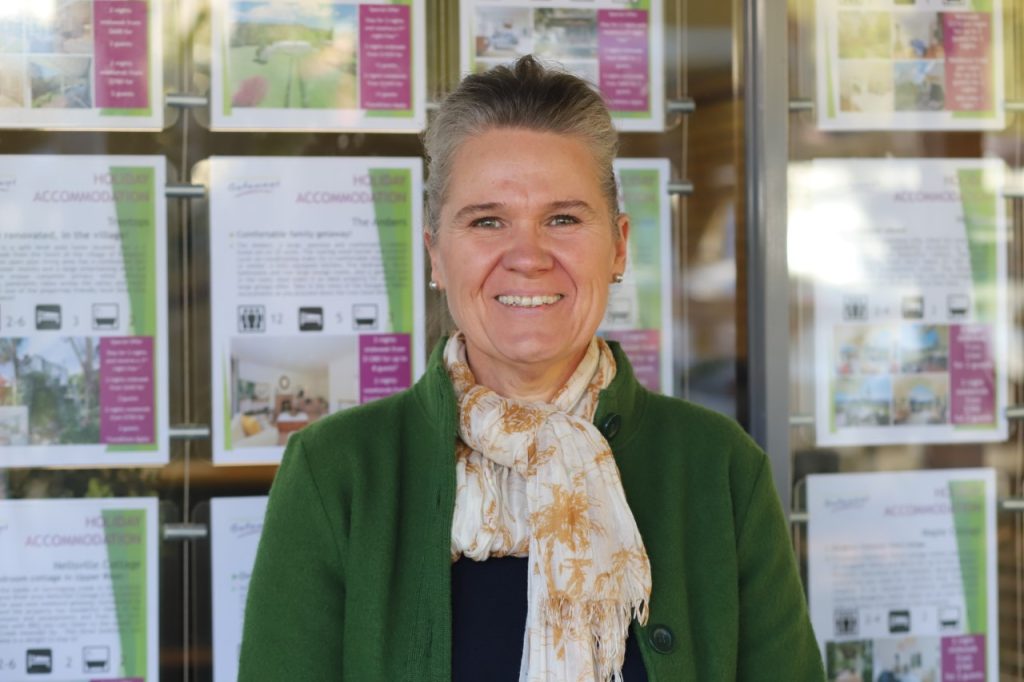 Jacqueline de Ville-Colby – Holiday Booking Consultant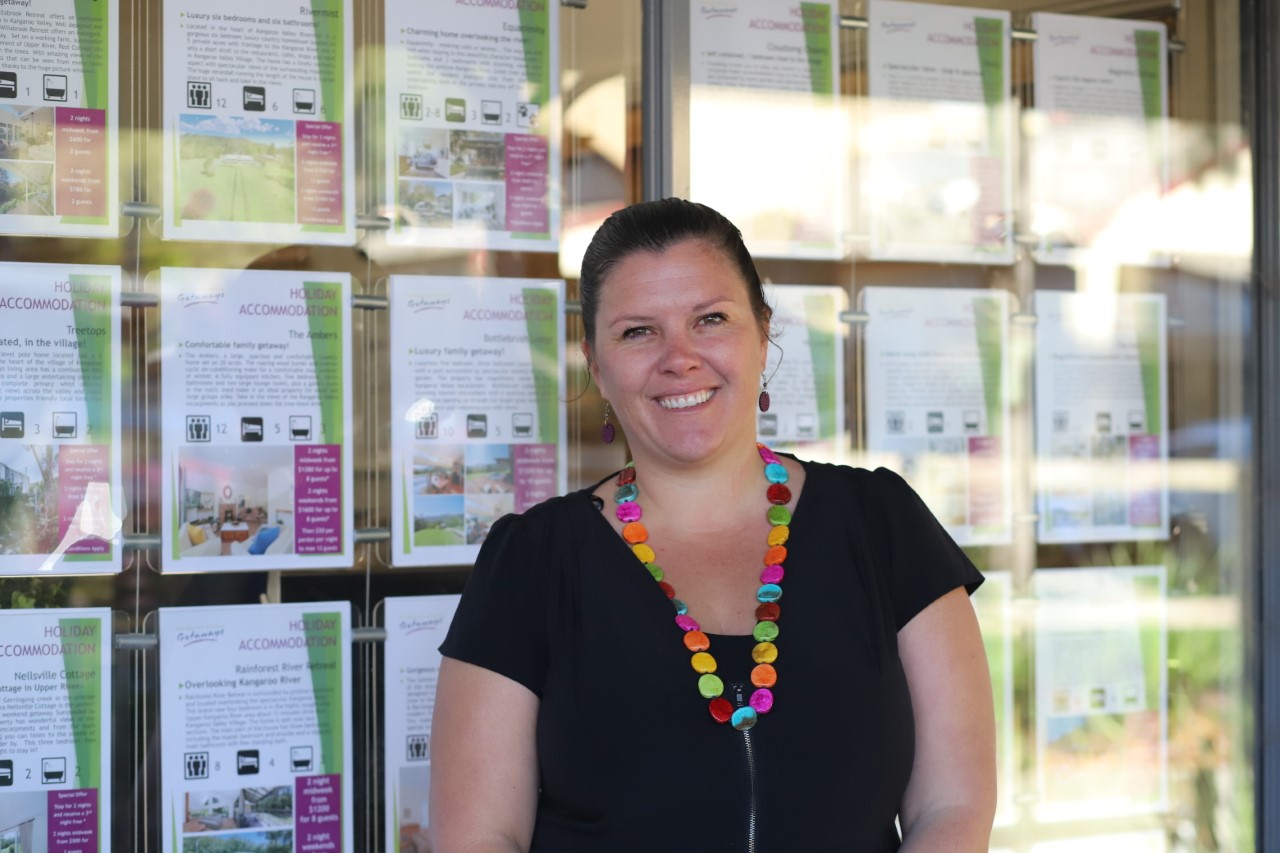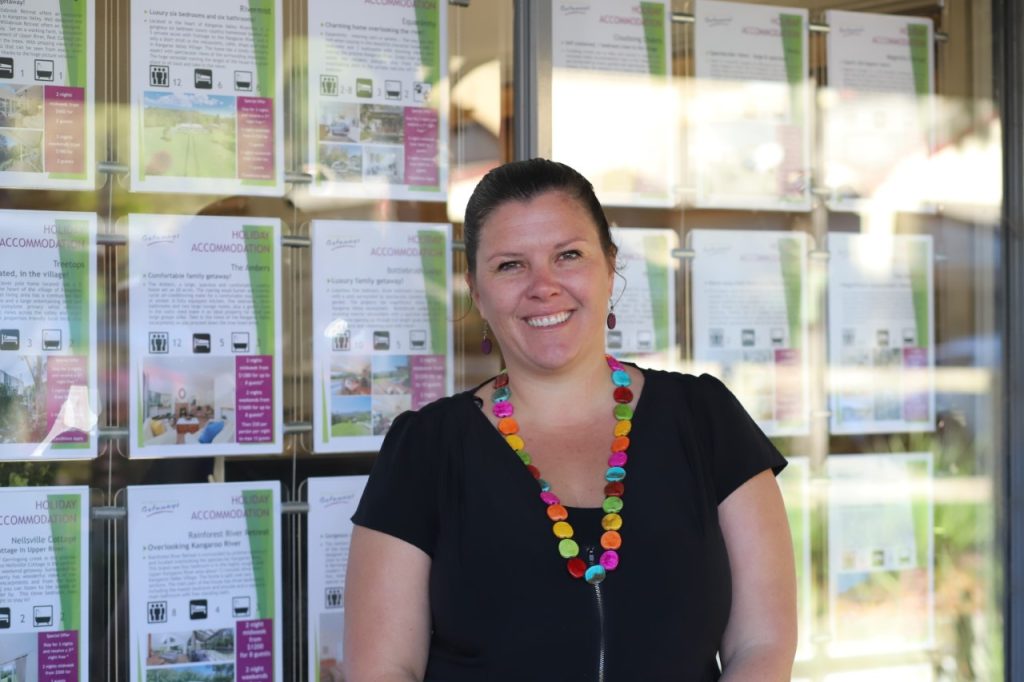 Rose Darby – Holiday Booking Consultant
Rose was raised in Kangaroo Valley so also has great local knowledge. Rose has her certificate of registration in Real Estate and has worked as a primary school teacher and in the hospitality industry. This enables her to bring great interpersonal and customer service skills to the team.
Testimonials
Kangaroo Valley Getaways have been managing our property for over three years, providing excellent service. The staff are competent, friendly, and provide a very fair balance between the interests of the owners and the guests. Getaways assisted us from our inexperienced beginnings to the establishment and running of a holiday home. We rely completely on Getaways' expertise for the successful management of our property.
–Vernie & Rae
Kangaroo Valley Getaways has been in charge of letting out our cottage for over 10 years. We could not be happier with the expert service provided. They organise all the bookings , maintenance , cleaning and any queries from tenants with precision and complete professionalism. Our cottage is booked out most of the time . Thanks team for your terrific service.
–Jill & Peter
Kangaroo Valley Getaways has been managing my property since 2007. Under their careful management and effective marketing strategies it has become a highly successful holiday rental with consistent bookings hear round.
The team at kangaroo Valley Getaways has been great to work with and have made the running of my valued property a stress free experience. They have great local knowledge and contacts and can organise all types of maintenance at short notice.
I look forward to continuing working with Kangaroo Valley Getaways into the future.
–Ian
We have had a long and very successful partnership with Kangaroo Valley Getaways. We appreciate the teams dedication to customer service and value their expert advice on digital media , competitive trends and analysis and the fact they have an excellent knowledge of the local environment.
–Phil & Alan